Maximum file size for upload
The maximum file size for automatic upload is 10GB. Software skips files larger than 500MB by default. You can change this value to up to 10000MB, here's how. Open the Memopal software on your computer,
click "Settings" and then
"Advanced" at the bottom left.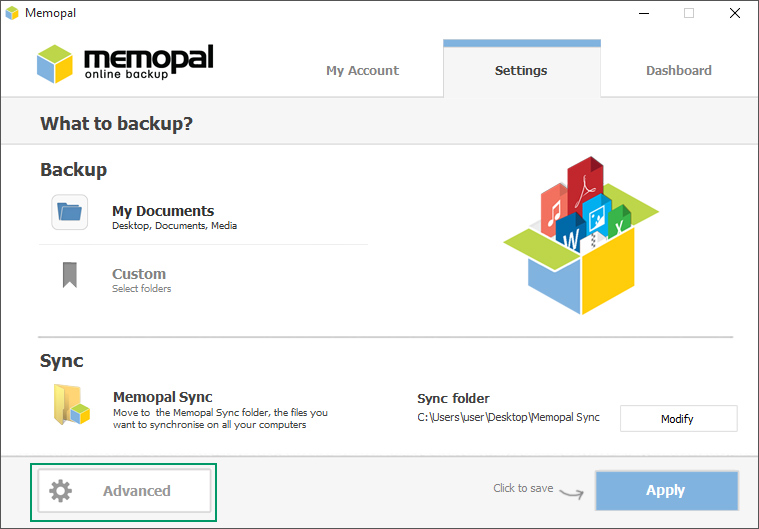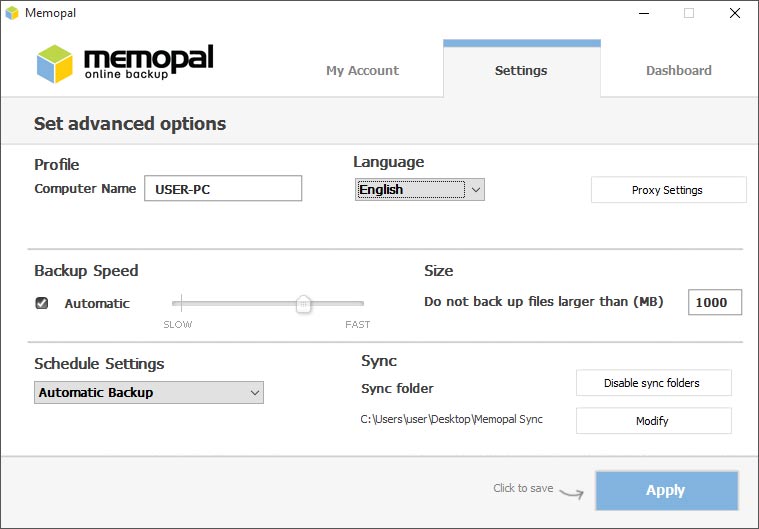 Under "Size" enter 10000 which is the maximum allowed. If you need to upload a file larger than 10GB, drag it to the software and it will be uploaded. We have no limits on the size of a file. Upload highly depends on your provider's upload connection speed.